Click here to see this review on Yelp.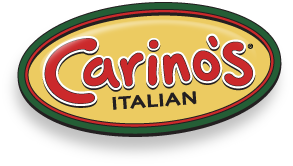 Overall, for the money, I'd say there's certainly a lot better casual Italian joints to consider before Carino's. Carino's is OK, and I'd usually give it 3 stars, but this location appears to be pretty severely mismanaged.
Overall, the pasta is underwhelming, though I've had worse. My staple to get here (which is actually quite good) are the Fire Sticks appetizer. Not very authentic Italian, but quite tasty.
As for the service, it seems like the few experience I've had at this location were either not that positive, or were underwhelming to the point of not really enticing me to return. The last time I went (this week), we arrived and ordered our appetizers. Then, my wife looked across the table at me and said, "how are they so empty?" We would soon have an answer to that question, when we proceeded to wait about 45 minutes for our main dishes to come out.
This was pretty unacceptable. Our server knew it was (though he didn't check back in with us as much as we would have liked, he still was apologetic for how long it was taking. I'm pretty sure that our server was the only server in the restaurant.) We ended up getting so frustrated with the situation, we had them wrap up our entrees to go, and we took it home and ate it. If I was a manager, our meals would have been free. No manager visited our table, however, and we weren't really asked how our experience was. So, one star. They're not on my s**t list, though, as I didn't leave this experience extremely angry… just somewhat frustrated.
Carino's as a larger chain probably deserves 2.5 stars for the food. However, I will point out that when I can go to Carabba's (heck, Buca for that matter) and pay literally the same prices for much better food, I don't see why anyone would spend their money here.